Customer: Shopping at Super Car Guys is "Almost Like Therapy!"
We're always pleasantly surprised at the ways our satisfied customers express themselves regarding their car shopping experience. Sometimes, the comparisons used deserve a bit of extra attention, however. Take this review that was just posted on DealerRater, for example:
"It took about two hours to acquire my 07′ Honda accord with the help of Scott and Donald the experience was almost like therapy. I was comfortable the duration of the sale and all concerns of mine and my sibling, who drove me to the dealer, where addressed without hesitation. I'd recommend anyone looking to purchase a car to drop in at Super Car Guys any time."
While this reviewer didn't specify what kind of therapy shopping with us is like, we get the idea. So we thought, why not imagine this review as a stock photo? Something like this…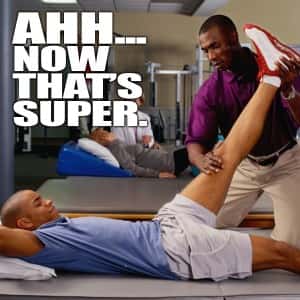 Just another reason why…
Buying a Car Doesn't Have to SUCK!