Double Your Down Payment
Double Your Down Payment Today!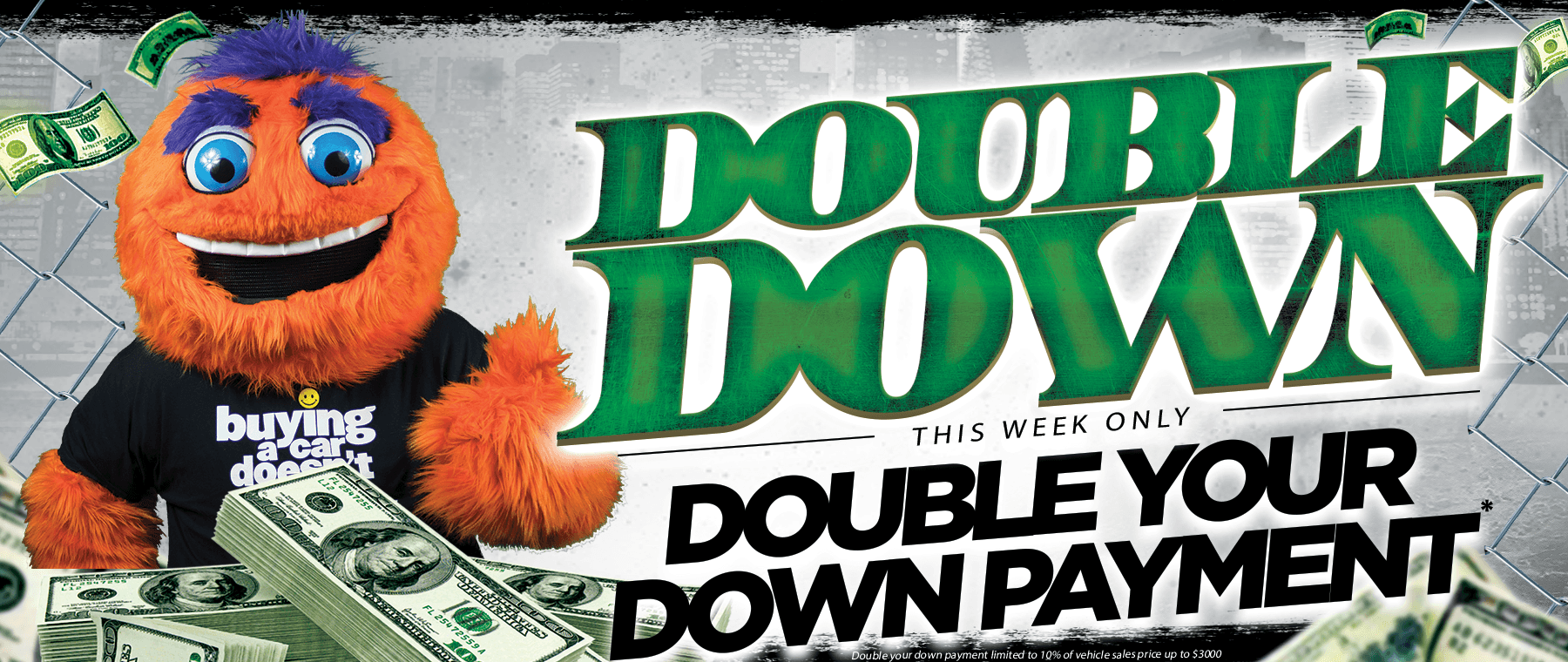 This week only Super Car Guys will double your down payment. Stop by any of our three Wichita locations, and we will double your downpayment up to $3000. Bring in $500 and we'll make it to $1000, or bring in $1000 and we'll make that to $2000! Now's the time to upgrade to a nicer ride, with double the down payment on us! There's no better way to kick off the New Year than upgrading your old ride, and at Super Car Guys you get double your down payment!
Monster Used Car Inventory
We are the Used Car Monsters. We've got the largest used car selection in Kansas, with over 500 quality used vehicles to choose from. When it comes to finding the right vehicle, we'll help you find the used car that fits your wants and needs. No one can get you set up like Super Car Guys. So when you are looking to get rid of your old hunk of junk, the absolute best place to search is in our Monster Inventory. So shop from our used car inventory today and save!