Monster Referral Program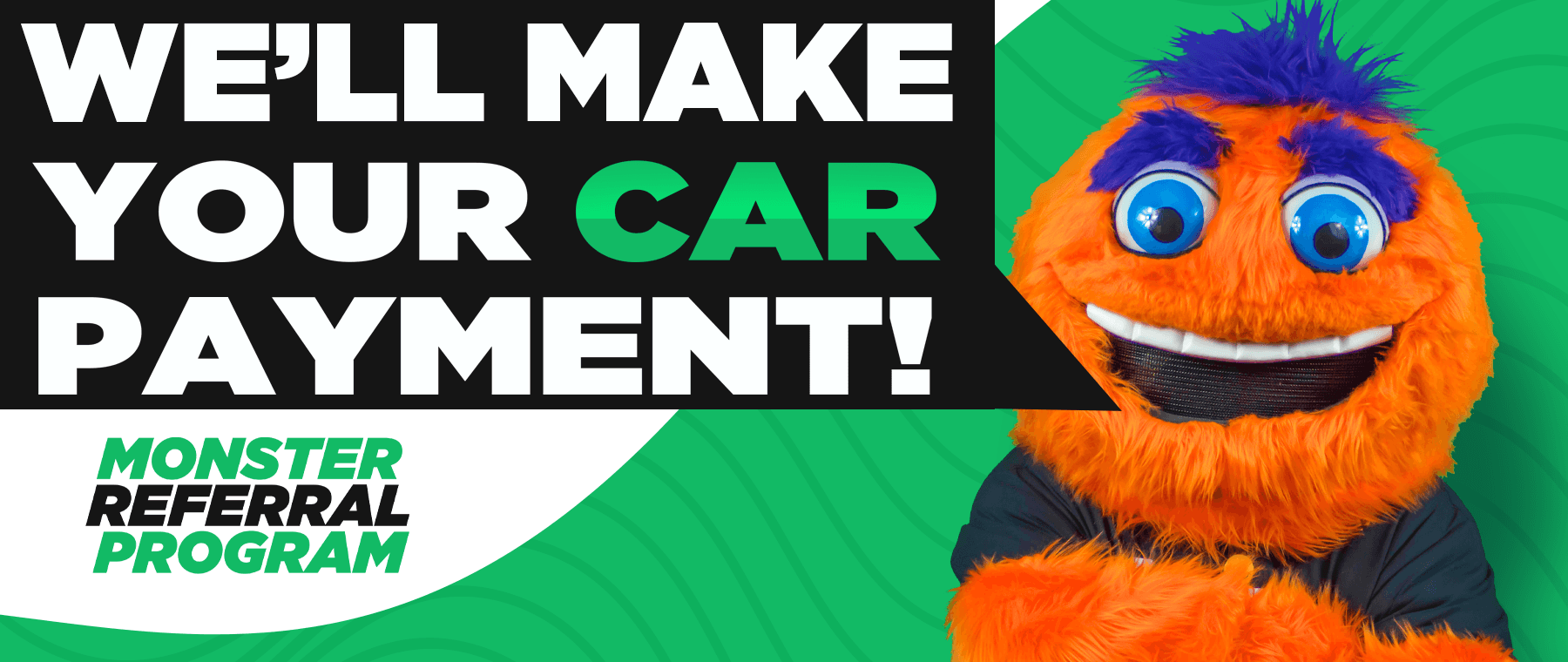 We want to make your car payment!
During the Monster Referral Program we can make your car payment! Just refer people on the form below and we'll reach out to them to help them with their vehicle needs. If they purchase we'll contact you to let you know we've got your payment covered for that month! Send us 12 people who purchase and we could pay your car payment for a whole year!
So what are you waiting for? Submit your referrals so we can make your car payment!
*Car payment limited to $500 per month. Payment sent after the referral's purchase has funded. Limit one payment per month. See dealer for details.