Mo's Message: How to get more for your trade in!
I want to get you Mo for your trade!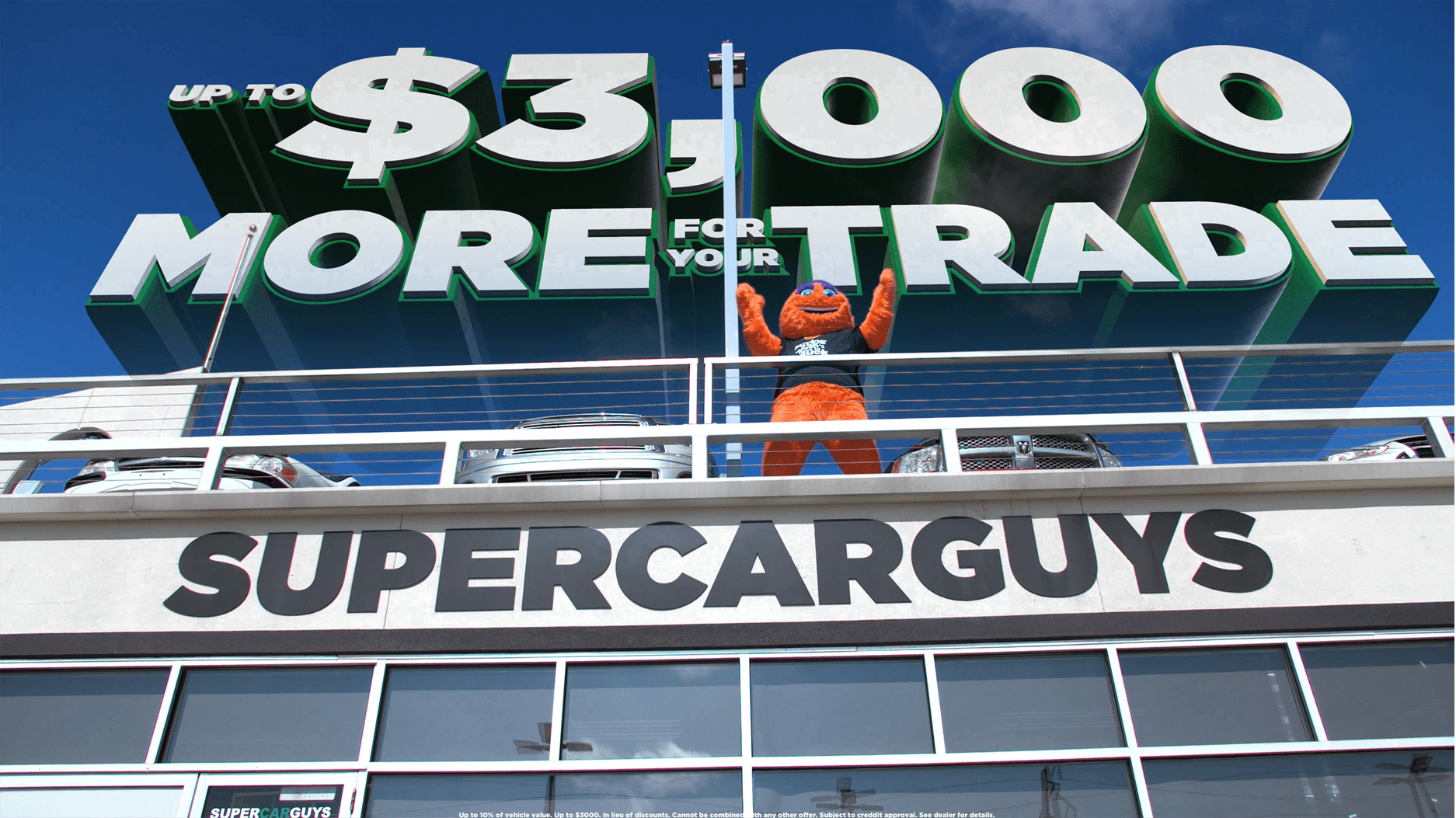 Hey guys Mo here! You might have heard we are offering up to $3,000 MORE for your trade. Well I snuck in the back to write this, because I want to tell you how to get even more for your trade! Don't let the Boss know I'm posting this, cause I want him to give you even more for your trade.
Tip 1: Clean Your Car
We've got a pretty cool detailing center. Our guys can scrub anything out of carpets, trust me I've tested them. They wash and detail your car. The more time they have to spend cleaning your car the more it costs. So if you clean your car before coming it not only looks better, which makes us want to give you more, but we don't have to spend as much time cleaning it up! That means I get to play with the sprayers for longer, and really that's what I want. So give it a wash, and don't skimp on the bubbles.
Tip 2: Do your minor repairs
Little things add up, especially if we have to do them to get your trade ready to sell. If you can handle fixing minor things like windshield wipers or burnt out lights, that can go along way in making your trade worth more. It's one less thing we have to pay to get done, and you get the benefit. It's a no brainer!
Tip 3: Research
I get it, you might buy a car from somewhere else. It happens. Some people don't want to save Mo. But before you go anywhere else, look up how much your trade is worth on sites like NADA, Kelley Blue Book, and Edmunds. It's like GI Joe says, "Now you know, and knowing is half the battle!" Now you can walk into any dealership and already have an idea of what you expect to get, or you can come to Super Car Guys and ask for me! I'll show you exactly how much it's worth.
Those are my top three tips. You've got to keep this between us because I want to make sure they give you Mo for your trade! Can you keep our secret?
Your Friend,
Mo
Super Car Monster