Spring Break…Lucky Break!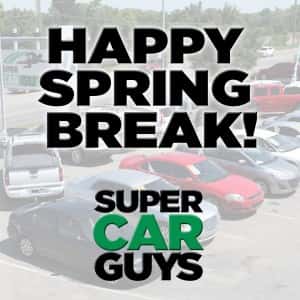 To all you Super Students out there, we're wishing you a happy and safe spring break this week. Of course we've got to hold down the fort (the beach is too far away to visit in the evenings), so we'll be here if you need us.
If you're in need of a LUCKY BREAK, don't hesitate to bring in the whole family! We've got free popcorn, soda, games, and high fives for you to enjoy. Come see why we're DealerRater's 2015 Used Car Dealer of the Year, as nominated by our customers!